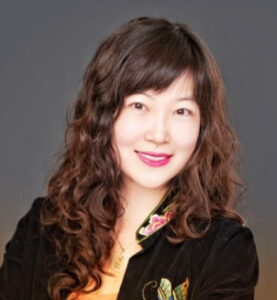 Dr. Fei Deng
Lead Transport Specialist and Program Leader for East Asia & Pacific Region
World Bank
https://www.worldbank.org/en/home
Dr. Fei Deng is the Lead Transport Specialist and Program Leader for the East Asia & Pacific Region in the World Bank's Infrastructure Practice Group covering Transport, Energy and Extractives, Digital Development, and Infrastructure Finance sectors.
Prior to her current position, Dr. Deng served as the Country Program Coordinator for Afghanistan and Pakistan, where she represented the two country portfolios from Washington D.C. Before that, she worked in various positions including Sr. Operations Officer at the Operations Policy and Country Services (OPCS) Vice Presidency Unit and Sr. Transport Specialist in the East Asia and Pacific Region while providing cross support to Africa. Prior to joining the World Bank in 2005, Dr. Deng worked in the International Capital Investments Vice Presidency at Charles River International Consulting, located in Boston, U.S.A. Dr. Deng has a Master of Arts in Economics, a Master of Science in Engineering, and a Ph.D. in Construction Management.
Sessions
Session #11: World Bank engagement with Pacific Ports

Dr. Fei Deng and Ninan Oommen Biju will provide an overview of the Pacific maritime sector highlighting challenges and opportunities (connectivity, sustainability, safety, resilience, etc.) before providing a roadmap to more resilient and green ports.