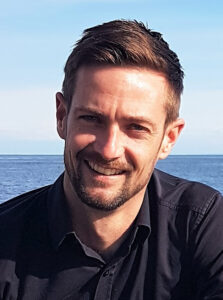 Dr. Scott Beatty
CEO
MarineLabs
https://marinelabs.io/
Dr. Scott Beatty is a deep-tech entrepreneur and the founder & CEO of MarineLabs, a B.C.-based coastal intelligence company that provides realtime wind and wave data at the world's highest resolution. Under his leadership, MarineLabs has grown into an industry leader operating a North America wide fleet of sensor units providing value for ports, terminal operators, coastal
engineers, and national agencies. Based in Victoria, B.C., Canada, Dr. Beatty is internationally recognized for his marine technology expertise; his publications are widely cited; and he has served as a technical judge for U.S., U.K., and Canadian funding agencies that have allocated more than $75 million.
Sessions
Session #13: Weather Awareness

MarineLabs' CEO, Dr. Scott Beatty, provides an overview of the latest technology available to assist the maritime community in monitoring wind, waves and sea conditions.