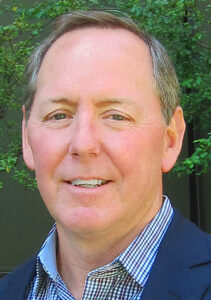 Edward F. Washburn
Senior Vice President, Fleet Operations
Pasha Hawaii
https://www.pashahawaii.com/
Mr. Washburn has over 30 years' experience in the maritime industry. Joining Pasha Hawaii in 2015, he is responsible for the safe, efficient, and environmentally compliant operation of Pasha Hawaii's seven Jones Act container, pure car/truck carrier, and ConRo vessels. Mr. Washburn oversees new building, engineering and technical services, operations, crew management, budgetary planning and controls, regulatory compliance and environmental health.
Prior to Pasha Hawaii, he held the position of General Manager Engineering and Technical Services for Horizon Lines LLC, following 22 years as Supervisor Port Engineer, Vessel Maintenance, Marine Inventory and Crane Maintenance. Prior to Horizon, he was a Licensed Marine Engineer for Marine Engineers Beneficial Association and First Class Marine Electrician for North Florida Shipyard. He holds an MBA-Decision Sciences from San Francisco State University, BS-Marine Engineering from Massachusetts Maritime Academy.
Mr. Washburn has been appointed to serve on the ABS Special Committee on Ship Operations since 2019 and is an ABS Regional Committee Member. He also serves on the Board of Trustees for the San Francisco Maritime National Park Association, on the Board of Directors of the California Maritime Academy Foundation, and on the Hawaii Energy Policy Forum.