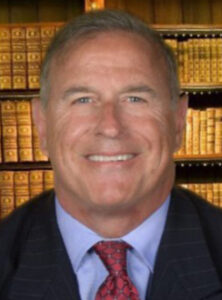 Gus Hein
Gateway Director, Mid-Pacific Region
U.S. Maritime Administration
https://www.maritime.dot.gov/
Mr. Hein serves as the Gateway Director for the Mid-Pacific Region for the U.S. Maritime Administration. His responsibilities include promoting economic growth; mitigating port and highway congestions: environmental compliance; support shipbuilding; and emergency response. He is also a Navy Reserve Officer and veteran of Afghanistan. His broad range reserve staff assignments include the U.S. Strategic Command, the Maritime Civil Affairs and Security Training Command, the U.S. Pacific Command, U.S. Transportation Command, U.S. Pacific Fleet, and the Combined Security Transition Command – Afghanistan.
Sessions
Session #3: M5 Marine Highway

Spanning from northern Washington to southern California, the M5 Marine Highway provides an alternative to land-side transportation services to reduce congestion and greenhouse gases. Transporting goods by barge or ship along the navigable waters of the U.S. west coast is proving to be eight times more efficient than tractor-trailers and double what is achievable by […]

Session #1: MARAD Town Hall

Setting the stage for the next three days, Mr. Hein will lead a panel discussion to identify and discuss the most pressing issues for ports around the Pacific.