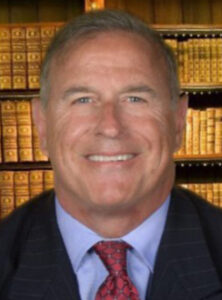 Gus Hein
Gateway Director, Mid-Pacific Region
U.S. Maritime Administration
Mr. Hein is responsible for the region that encompasses a portion of the Southwestern United States and the mid-pacific to include the states of Arizona, California, Hawaii, Nevada, and Utah, as well as the U.S. territories of Guam, American Samoa, and the Commonwealth of the Northern Marianas Islands and, for reporting purposes, commercial activity on Mexico's Pacific Coast.
A native of Ohio, who grew up in Long Beach, CA, Mr. Hein began his professional career in 1988 as a Legislative Assistant to U.S. Congressman Glenn Anderson where he provided leadership in economic and business development policy.  After returning to Southern California, Mr. Hein served as a Government Affairs Manager and Board Liaison at the Southern California Rapid Transit District and the Metropolitan Water District of Southern California representing both agencies to federal, state, and local government bodies and regulatory agencies as well as business, civic, and community organizations.  In 1997 he joined the executive management team at the Port of Long Beach as both the Executive Officer to the Board and Director of Government Affairs.  He served as a key advisor on Port issues coming before the Board.
Mr. Hein is also a Navy Reserve Officer and veteran of Afghanistan. His broad range reserve staff assignments include the U.S. Strategic Command, the Maritime Civil Affairs and Security Training Command, the U.S. Pacific Command, U.S. Transportation Command, U.S. Pacific Fleet, and the Combined Security Transition Command – Afghanistan.
Sessions
MARAD Town Hall

Gus Hein, Gateway Director, Mid-Pacific Region, U.S. Maritime Administration will lead a panel session discussing the priorities for the port community and the role MARAD plays in assisting ports to achieve these goals.