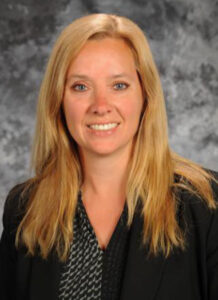 Kelly Wilson
Senior Critical Infrastructure Analyst
Idaho National Laboratory
Kelly Wilson is a Senior Critical Infrastructure Analyst at Idaho National Laboratory and owner of a small business in Ririe, Idaho. Kelly served federal, state, local, and private sector customers through technical, assessment, and software-based solutions and initiatives.
Previously, Kelly worked for CISA as a PSA, serving as a security and resiliency subject matter expert and was the link between State, local, tribal, and territorial organizations, and mission partners.
Kelly was a DC Homeland Security & Emergency Management Agency Branch Chief and oversaw the District's Critical Infrastructure Protection Program, and was the Chairman of the Metropolitan Washington Council of Governments Critical Infrastructure Protection Regional Programmatic Working Group.
Previously, Kelly served in the US Army with an overseas tour supporting Operation Iraqi Freedom, was a Maryland State Trooper, and served in the Washington Regional Threat Analysis Center, and East Bay Terrorism Early Warning Group.
In 2006, Kelly was nominated for the International Association of Chiefs of Police-Parade Magazine Police Officer of the Year Award and named Trooper of the Year in 2001 for the MSP Forestville Barrack. Kelly was awarded FBI InfraGard National Protective Security Advisor of the Year in 2015. She graduated from the University of Phoenix, John Sperling School of Business in 2011 with a Bachelor of Science Degree in Business Management.
Sessions
U.S. DHS CISA Regional Resiliency Assessment Program (RRAP)

Presentation will provide an overview on the on-going Program supporting the U.S. Territory of Guam and the Commonwealth of the Northern Mariana Island Ports. Purpose: Identify and assess the efficacy of alternate port concepts, restoration, hub and spoke, and critical lifelines supporting operations.  The goal of the RRAP is to generate greater understanding and action […]