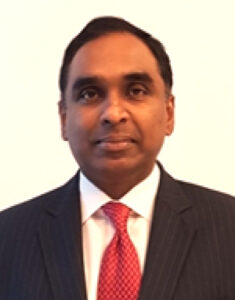 Ninan Biju Oommen
Senior Port Maritime Transport Specialist
World Bank
https://www.worldbank.org/en/home
Ninan Biju Oommen is the Senior Port & Maritime Transport Specialist at The World Bank Transport Practice based in Singapore, engaged in the preparation and supervision of projects, sharing of knowledge and experience and technical assistance for maritime infrastructure development.
Prior to joining The World Bank, Ninan was the CEO of a short-sea container ship owner and operated services in consortium with global container shipping lines from Singapore hub port to the main gateway ports in South-East Asia & South Asia. In his previous role based in Dubai-UAE, Ninan operated container feeder services and established connectivity in the West Asia Arabian Gulf & South Asia region. Ninan is a postgraduate in Business Administration from Madras Christian College, India and holds a master's degree in Maritime Studies from Nanyang Technological University, Singapore.
Sessions
Session #11: World Bank engagement with Pacific Ports

Dr. Fei Deng and Ninan Oommen Biju will provide an overview of the Pacific maritime sector highlighting challenges and opportunities (connectivity, sustainability, safety, resilience, etc.) before providing a roadmap to more resilient and green ports.