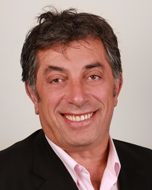 Zoran Knezevic
President & CEO
Port Alberni Port Authority
https://papa-appa.ca/
Since July 2012, when Zoran joined the Port Alberni Port Authority (PAPA) as President & CEO, he has led his team to several landmark results and has succeeded in positioning the Port as a diverse business incubator, encouraging sustainable economic growth in the mid-Vancouver Island area. He has brought to the community the development of a bustling 17,000-square-foot Dock+Food Hub, focused on increasing regional food security by offering start-ups and small businesses an environment for growth, development and collaboration.
Zoran started his marine career at an early age, working on various merchant trading vessels, including commercial and passenger ferries, bulk carriers, container vessels and general cargo vessels. He holds a bachelor's degree in Nautical Science and has Unlimited Master Mariner certification.
Prior to joining PAPA, Zoran worked as an Operations Superintendent at the Cast Terminal-Montreal Gateway Terminals; as an Operations Manager at Terminal Systems Inc., Deltaport in Vancouver; and as the Harbour Towage Manager at SMIT Marine Canada in Vancouver.
Sessions
Port Alberni Port Authority: Future Gateway to the Pacific

With his 360-degree knowledge and expertise in the shipping industry, Mr. Knezevic is securing a bright future for the Port Alberni Port Authority by the further development of the existing marine cluster through partnerships with the ship building and repair industry to create a floating dry dock in the Port Alberni Inlet, and through the […]